SOME ETHICAL ASPECTS OF FEMINISM AND EMANSIPATION
Keywords:
modern society, liberation of women, ethical issues
Abstract
Since its birth, feminism has been closely associated with emancipation. And now it is understood primarily as the liberation of women from discrimination, other trends remain, rather, the exception. Moreover, liberation as a goal is rarely called into question. At the same time, freedom is an ethical category, and the desire for liberation inevitably raises moral questions. Therefore, the connection between feminism and ethics is not accidental. The topics that I want to touch on are, in my opinion, key to understanding this connection. I will begin the discussion with what exactly feminism seeks to free itself from, and for this I will remind you of some facts of female discrimination.
Most women in modern society are overburdened with double work: housework and work to earn financial security. As a result, they give up their careers for the careers of a husband. Well, if he understands this, and if he considers his personal success as a result of joint efforts, and not just his talent. The burden of homework interferes with both professional growth and political activity. If a woman, not neglecting her two works, begins to engage in politics, then this activity - participation in rallies, congresses, the search for sponsors and maintaining relations with them, participation in elections - becomes her third job. It is not surprising that in such a situation, women rarely achieve leadership positions, both in government and in business. Needless to say, double loading leaves few opportunities for continuing education.
References
Jaggar, A. (1983). Political Philosophies of Women's Liberation // Feminism and Philosophy.-Totowa, New Jersey, pp. 5-21.
Bartky, S. L. (1975). Toward a Phenomenology of Feminist Consciousness // Feminism and Philosophy.-Totowa, New Jersey, pp. 22-34.
Grimshaw. J. (1993) The idea of "female ethics" // Feminism: East, West, Russia.-M., S. 8-29.
E. Deutsch. Feminism and autonomy // Ibid. S. 30-40.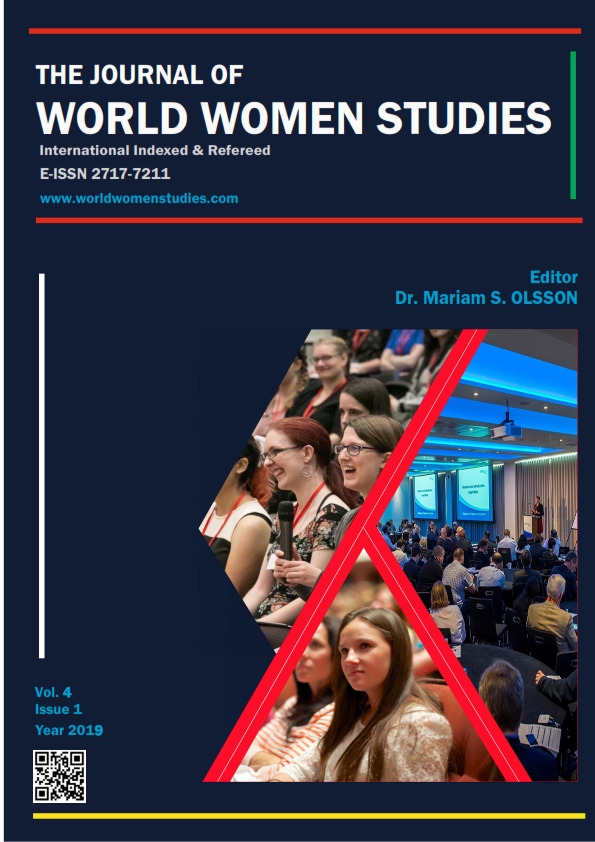 How to Cite
Michael Domansky. (2019). SOME ETHICAL ASPECTS OF FEMINISM AND EMANSIPATION. WORLD WOMEN STUDIES JOURNAL, 4(1), 1-11. https://doi.org/10.46291/wwsj.v4i1.10
Copyright (c) 2019 WORLD WOMEN STUDIES JOURNAL
This work is licensed under a Creative Commons Attribution-NonCommercial-NoDerivatives 4.0 International License.