SOCIO-CONSTRUCTIVIST APPROACH FOR CREATING A GENDER
Keywords:
: gender, constructivism, gender creation, social roles
Abstract
Gender is considered in conjunction with other social mechanisms of inequality production. Intersectional analysis focuses on key social divisions based on criteria such as gender, ethnicity / race, class, age, sexual orientation, and citizenship. However, depending on the context and problems of research, other parameters of differentiation and stratification are updated. The theory of creating gender makes it possible to raise the question of the dismantling of gender, degeneration, reconstruction, and deconstruction of gender. The ideas of degeneration are political in nature; they are focused on the destruction of gender hierarchies. This article explores the basics of gender design and the role of the socially constructivist approach for in-depth study of gender.
References
Гарфинкель Г. 2007. Исследования по этнометодологии. СПб.: Питер.
Гофман И. 2001. Гендерный дисплей // Жеребкин С. (ред.) Введение в гендерные исследования. Ч. 2: Хрестоматия. Харьков: ХЦГИ; СПб.: Алетейя, С. 306–335.
Здравомыслова Е., Тёмкина А. 2007. Социальное конструирование гендера как методология феминистского исследования // Здравомыслова Е., Тёмкина А. (ред.) Российский гендерный порядок: социологический подход. СПб.: Изд-во ЕУСПб, С. 9–33.
Уэст К., Зиммерман Д. 2000. Создание гендера // Здравомыслова Е., Тёмкина А. (ред.) Хрестоматия феминистских текстов. Переводы. СПб.: Дмитрий Буланин, С. 193–220.
Deutsch F. 2007. Undoing Gender // Gender & Society. N 21(2). P. 106–127.
Kessler S., McKenna W. 1978.Gender: an ethnomethodological approach. Chicago: Univ. Of Chicago Press.
Lorber J. , 2005. Breaking the Bowls: Degendering and Feminist Change. New York: W. W. Norton & Company.
Silverman D. 1993. Interpreting Qualitative Data. London: Sage.
West С., Fenstermaker S. 1995. Doing Difference // Gender & Society. N 1. Vol. 9. P. 8–37.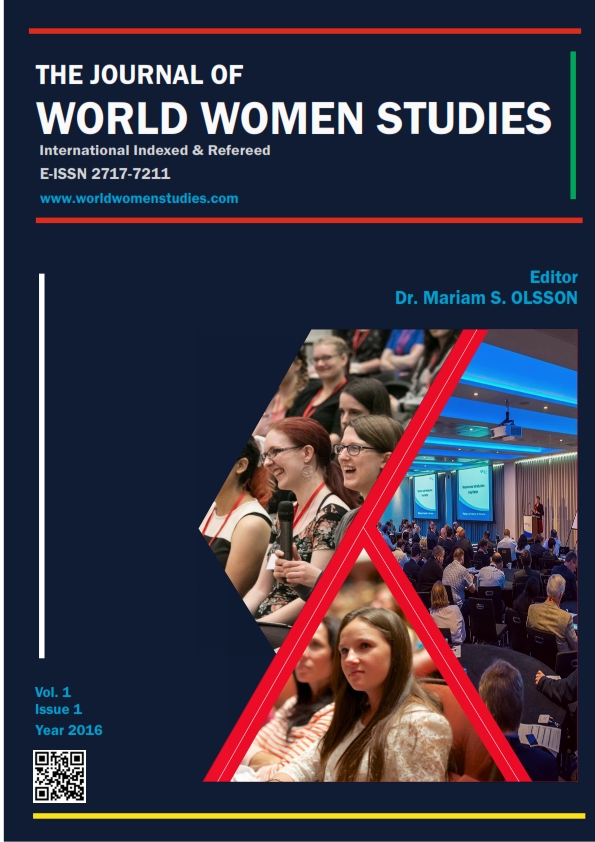 How to Cite
Л.И. Назаров. (2016). SOCIO-CONSTRUCTIVIST APPROACH FOR CREATING A GENDER. WORLD WOMEN STUDIES JOURNAL, 1(1), 14-25. https://doi.org/10.46291/wwsj.v1i1.2
Copyright (c) 2016 WORLD WOMEN STUDIES JOURNAL
This work is licensed under a Creative Commons Attribution-NonCommercial-NoDerivatives 4.0 International License.