Body Composition Rate Results after Acupuncture and Diet Applications in Women with Obesity Patients
Keywords:
obesity, women, body composition, acupuncture
Abstract
Obesity is a disease defined by excessive fat storage in the body. It is an energy balance problem; the increase in body fat is caused by an imbalance between energy intake and energy expenditure.
Method/participants: The present study was a cross-sectional study conducted in 2019 in xxx University's GETAT Center). Patients aged between 18–65 years with a BMI > 25 were included in the study.
Exclusion Criteria: Pregnant women, breastfeeding patients , susceptible demographics (acute coronary insufficiency, immunodeficiency, severe psychotic disorder, liver and kidney failure), and those who could not give consent were not included in the study. Weight, BMI, and metabolic age values were measured with a Tanita device; the same diagnostic device was used for all patients. Both body and ear acupuncture were performed.
Results: A t-test was applied to pre- and post-acupuncture measurement values. After acupuncture, the waist circumference of the participants decreased significantly (p < 0.005). The BMI of the participants also decreased significantly after acupuncture (p < 0.005).
References
Palou A, Serra F, Bonet ML, Pico C. Obesity: Molecular bases of a multifactorial problem. Europan Journal of Nutrution 2000;39:127-44.
Özarmağan S, Bozbora A. Definition of obesity and basic information. Obesity and treatment. İstanbul: Nobel; 2002.p.1-13.
Bray GA. Obesity: A time bomb to be defused. Lancet 1998;352:160-1.
Campfield LA, Smith FJ, Burn P. The ob protein (leptin) pathway-a link between adipose tissue mass and central neural networks. Hormonal Metabolic Research 1996;28:619-32.
Hill JO, Peters JC. Environmental contribution to the obesity epidemic. Science 1998; 280:1371-4.
Huang MH, Yang RC, Hu SH. Preliminary results of triple therapy for obesity. International Journal of Obesity Relation Metabolic Disorders. 1996;20:830-36.
Zhang H, Zhao G, Wang D, Zhao B, Ji B, Song Y, Zhang P, Liu Y, Li Y. [Effect of electroacupuncture at different acupoints on hormones and neurotransmitters of hypotha- lamic-pituitary-adrenal axis in rats under simulated weightlessness]. Zhongguo Zhen Jiu. 2015 Dec;35(12):1275-9.
Beck B, Richy S, Archer ZA, Mercer JG. Early and persistent up-regulation of hypothalamic orexigenic peptides in rat offspring born to dams fed a high-carbohydrate supplement during gestation. Brain Research. 2012 Oct 5;1477:10-8.
Tian DR, Li XD, Wang F, Niu DB, He QH, Li YS, Chang JK, Yang J, Han JS. Up-regulation of the expression of cocaine and amphetamine-regulated transcript peptide by electroacupuncture in the arcuate nucleus of diet-induced obese rats. Neurosci Letters. 2005 Jul 22-29;383(1-2):17-21.
Set T, Cayir Y, Pirim AB. Effects of ear acupuncture therapy for obesity on the depression of obese women. Acupuncture in Medicine. 2014 Oct;32(5):427-9.
Zhang L, Ding Y, Zhang L, Sun G, Wu Z.Impacts of abdominal acupuncture on lipid metabolism in olanzapine-induced obesity. Zhongguo Zhen Jiu. 2017 Jun 12;37(6):591-593.
Shafshak TS. Elektroacupuncture and exercise in body weight reduction and their application in rehabilitating patients with knee osteoarthritis. American Journal of Chineese Medicine. 1995;23:15-25.
Han Z, Jiang YH, Wan Y, Wang Y, Chang JK, Han JS. Endomorphin-1 mediates 2 Hz but not 100 Hz electroacupuncture analgesia in the rat. Neuroscience Letters.1999;274:75-8.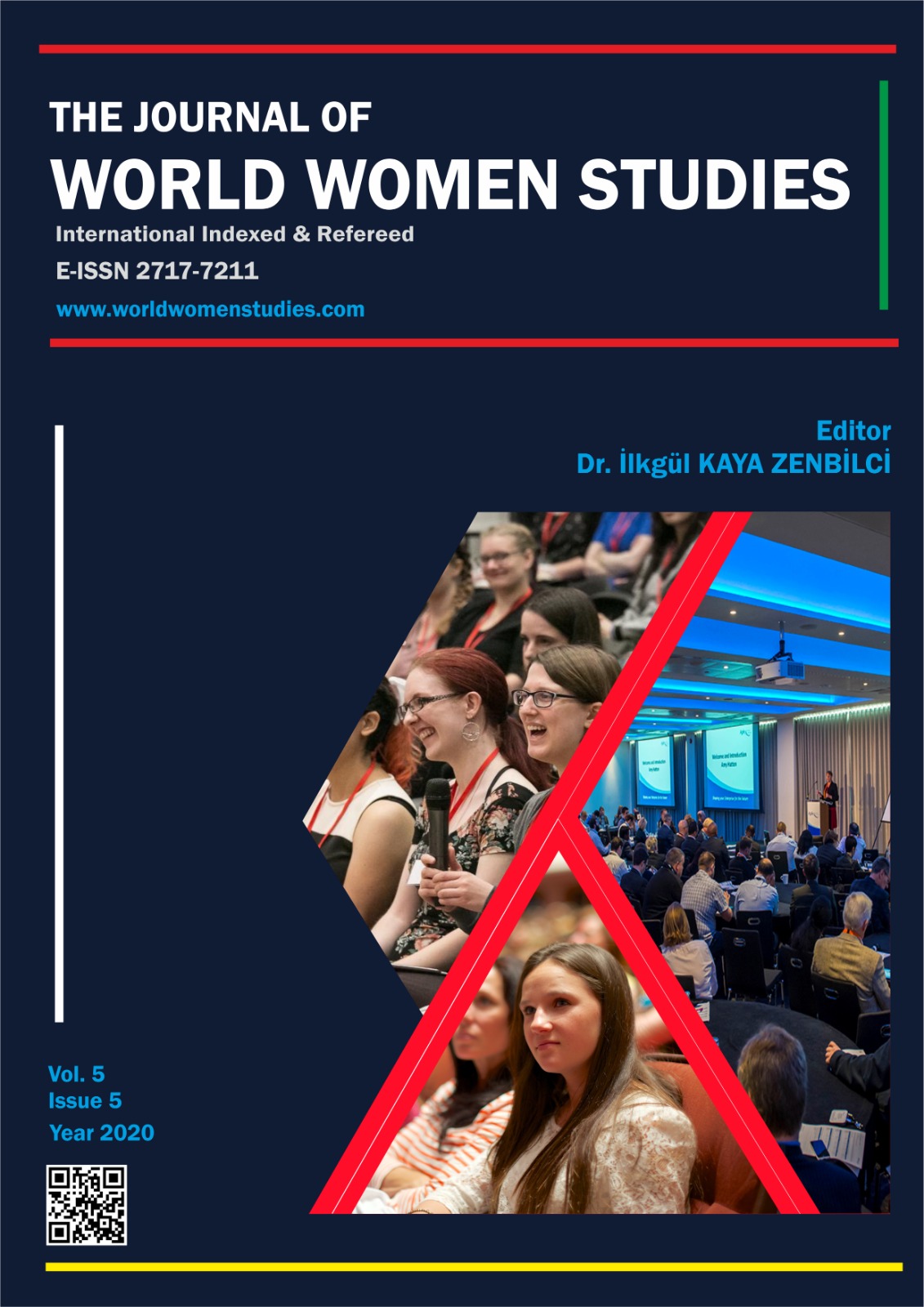 Downloads
How to Cite
Hayriye Alp. (2020). Body Composition Rate Results after Acupuncture and Diet Applications in Women with Obesity Patients. WORLD WOMEN STUDIES JOURNAL, 5(5), 25–31. https://doi.org/10.46291/wwsj.v5i5.23
License
Copyright (c) 2020 WORLD WOMEN STUDIES JOURNAL
This work is licensed under a Creative Commons Attribution-NonCommercial-NoDerivatives 4.0 International License.