A LOOK AT MASCULINITY AND THE STUDY OF MEN
Keywords:
masculinity, men, gender
Abstract
Studies of men and masculinity are a relatively autonomous field of gender studies. Some authors call this area "men's studies" by analogy with "women's studies." However, the majority believes that such symmetry is misleading, since "women's research" is a project for knowing a subordinated group. The more appropriate name is "studies of men and masculinity" or "critical studies of men." The authors seek to show that these studies are inspired by feminist studies of women, but are not simply parallel to them.
References
Бёрд Ш. 2008. Теоретизируя маскулинности: современные тенденции в социальных науках // Наслаждение быть мужчиной: западные теории и постсоветские практики / под ред. Ш. Бёрд и С. Жеребкина. СПб.: Алетейя,
Здравомыслова Е., Тёмкина А. 2002. «Кризис маскулинности» в позднесоветском дискурсе // Ушакин С. (сост.) О муже(N)ственности. М.: НЛО, C. 432–451.
Кон И. 2009 Мужчина в меняющемся мире. М.: Время, (http://www.e-reading.link/ bookreader.php/104262/Kon_-_Muzhchina_v_menyayushchemsya_mire.html; 10.03.2015).
Тартаковская И. 2010. Смертельная ноша маскулинности // Демоскоп Weekly. № 425–426 (http://demoscope.ru/weekly/2010/0425/analit02.php; 10.03.2009).
Carrigan T., 1985. Connell R., Lee J. Toward a new sociology of masculinity // Theory and Society. N 14 (5). P. 551–604.
Connell R. 1995. Masculinities. Cambridge: Polity Press; Sydney, Allen & Unwin; Berkeley, Univ. of California Press.
Connell R., Messerschmidt J. 2005. Hegemonic Masculinity: Rethinking the Concept // Gender & Society. Vol. 19. N 6. P. 829–859.
Messner M. 1997. Politics of Masculinities: Men in Movements. Thousand Oaks, CA: Sage.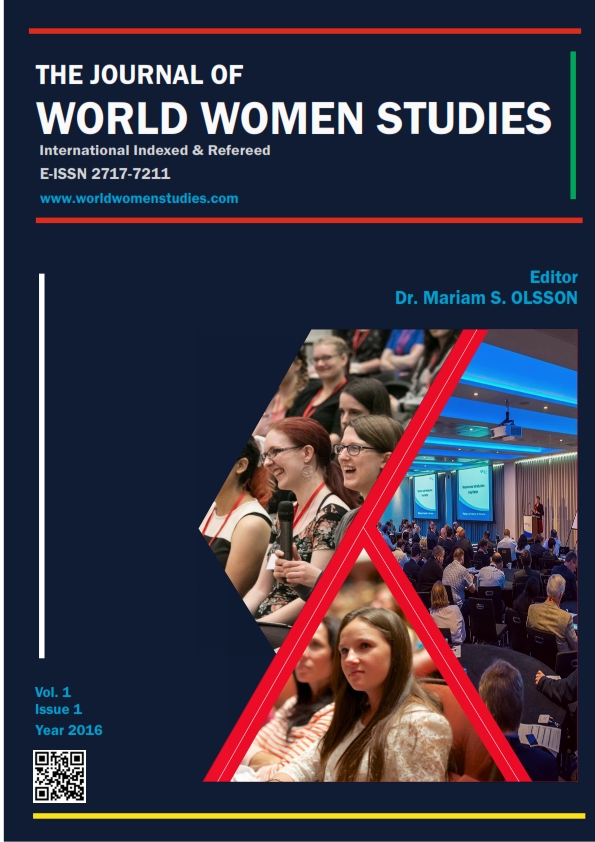 Downloads
How to Cite
М.А.Рябова, & А. Л. Бурман. (2016). A LOOK AT MASCULINITY AND THE STUDY OF MEN. WORLD WOMEN STUDIES JOURNAL, 1(1), 26–36. https://doi.org/10.46291/wwsj.v1i1.3
License
Copyright (c) 2016 WORLD WOMEN STUDIES JOURNAL
This work is licensed under a Creative Commons Attribution-NonCommercial-NoDerivatives 4.0 International License.