SOCIAL AND LEGAL STATUS OF US WOMEN: HISTORY OF THE XX CENTURY
Keywords:
: legal status of women, Declaration of Independence, US women
Abstract
American women in society. 200 years after the US War of Independence, a peaceful revolution for women's independence took place. The efforts of several generations were required for the struggle for equality to succeed. Modern young American women can afford to skeptically or negatively speak about feminism, while they are ambitious, striving for social, political and economic positions, fundamentally inaccessible to women 30 years ago.
When creating the American Republic, the Declaration of Independence proclaimed that "all people are created equal and endowed by their Creator with certain inalienable rights, which include life, freedom and the pursuit of happiness".
References
American Women, 1965, The Report of the President's Commission on the Status of Women. N.Y.
Kay H. 1988, Sex Based Discrimination. St. Paul, Minn. West.
Making America, 1992, The Society and Culture in the United Stated. Wash.
Major Problems in American Women's History, 1989, Documents and Essays. N.Y.
Sapiro V., 1990, Women in American Society. Mountain View. California.
Second to None, 1993, A Documentary History of American Women. Vol.1. Nebraska.
Stetson D., 1991, Women's Rights in the USA. Policy Debates and Gender Roles. Belmont.
Women's Rights in the United States. A Documentary.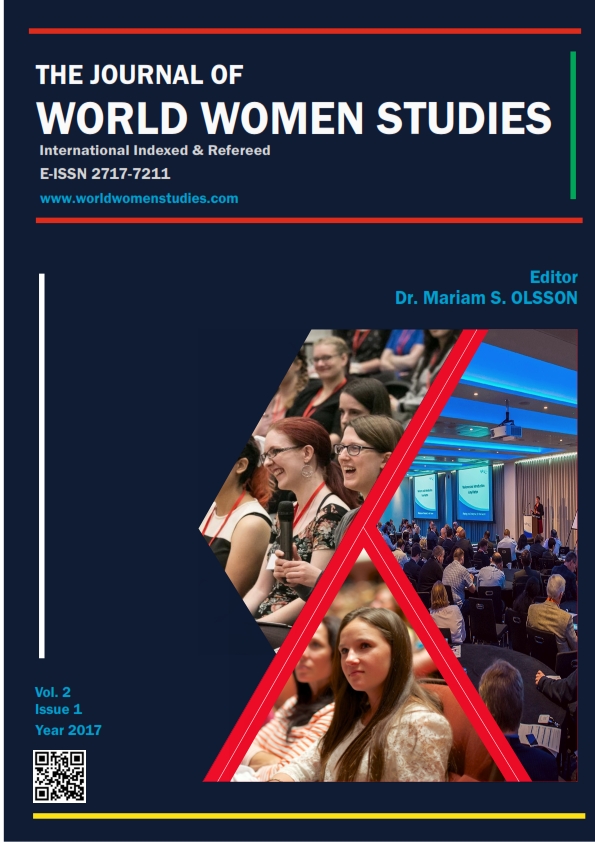 Downloads
How to Cite
Isabella Lindberg. (2017). SOCIAL AND LEGAL STATUS OF US WOMEN: HISTORY OF THE XX CENTURY. WORLD WOMEN STUDIES JOURNAL, 2(1), 1–13. https://doi.org/10.46291/wwsj.v2i1.4
License
Copyright (c) 2017 WORLD WOMEN STUDIES JOURNAL
This work is licensed under a Creative Commons Attribution-NonCommercial-NoDerivatives 4.0 International License.