GENDER SENSITIVITY TO MEDICINE AND HEALTH
Keywords:
women's medicine, women's health, gender aspect
Abstract
Health textbooks include sections such as "incidence of women  and children" and subsections "incidence of female population". Women give birth to children in medical institutions, and in the USSR, attention has always been paid to protecting the health of "mother and child" (Okhranmlad), and in the national project "Health" of the 2010s. special measures were developed to improve medical care for women during pregnancy and childbirth. However, with regard to health in general, society, medicine, and researchers have long remained gender-insensitive. This article provides examples of gender-related interactions between the doctor and the patient and the patient's social role, in which situations and contexts the gender dimension of interactions becomes significant.
References
Дэвис-Флойд Р. Дочь времени — «акушерка постмодерн» / пер. А. Петелина (http:// www. domrebenok. ru/blog/8312; 10.03.2015).
Здравомыслова Е. Тёмкина А. Доверительное сотрудничество во взаимодействии врача и пациентки: взгляд акушера-гинеколога // Здравомыслова Е. Тёмкина А. (ред.) Здоровье и интимная жизнь. Социологические подходы. СПб.: Изд-во ЕУСПб, 2011. С. 23–53.
Кон И. Гегемонная маскулинность как фактор мужского (не)здоровья // Социология: теория, методы, маркетинг. 2008. №4. С. 5–16 (http://ecsocman.hse.ru/ text/30724344/; 10.03.2015).
Михель Д. Социальная антропология здоровья и репродукции: медицинская антропология: учеб. пособ. для студентов. Саратов: Новый проект, 2010.
Ehrenreich B., English D. For her own good: Two centuries of the experts' advice to women. New York: Anchor, 2005.
Ginsburg F., Rapp R. The Politics of Reproduction // Annual Review of Anthropology. 1991. N 20. P. 311–344.
Inhorn M. Defining Women's Health: A Dozen Messages from More than 150 Ethnographies // Medical Anthropology Quarterly. 2006. N 20(3). P. 345–78.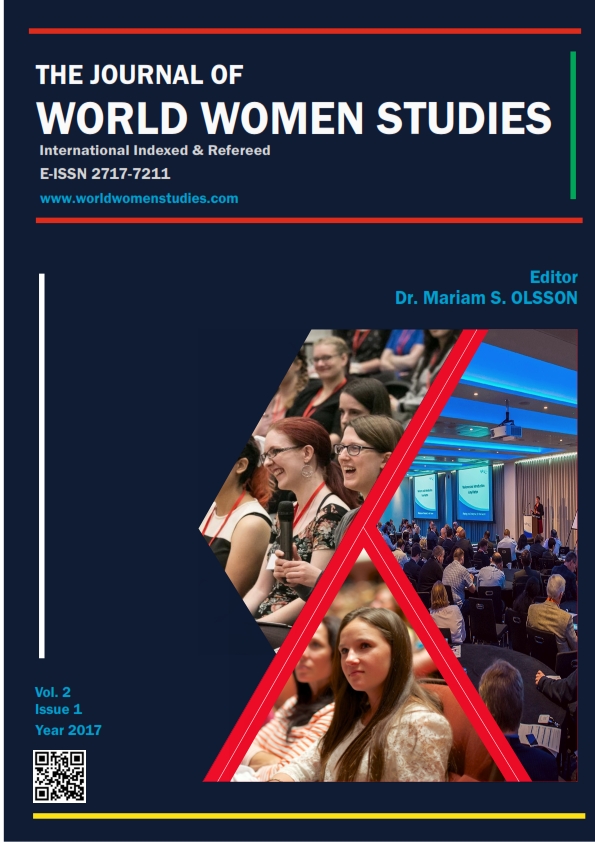 Downloads
How to Cite
Е. ЛОПАТКИНА, & Г.ИВАНОВ. (2017). GENDER SENSITIVITY TO MEDICINE AND HEALTH. WORLD WOMEN STUDIES JOURNAL, 2(1), 24–37. https://doi.org/10.46291/wwsj.v2i1.6
License
Copyright (c) 2017 WORLD WOMEN STUDIES JOURNAL
This work is licensed under a Creative Commons Attribution-NonCommercial-NoDerivatives 4.0 International License.