PSYCHOLOGICAL RESEARCH AND GENDER APPROACH
Keywords:
psychology, gender, women's study, research conduction
Abstract
Over the past 30 years, psychological theory and practice abroad has undergone the most severe criticism and reappraisal than ever before. As an academic discipline, psychology contained distorted facts and pseudoscientific theories about women, supported stereotypical ideas about the abilities and psychological characteristics of women and men. Under the powerful influence of the female movement, feminism, independent areas were identified, which included the psychology of women and men (psychology of women, women's study, men's study, gender studies, feminist psychology) in different volumes and contents.
References
Арчер Дж. (1994), Половые роли в детстве: структура и развитие /Детство идеальное и настоящее /Под ред. Е.Р.Слободской. Пер. с англ. Новосибирск: Сибирский хронограф, С. 199-211.
Кон И.С. (1988), Ребенок и общество. М.
Левонтин Р. (1993). Человеческая индивидуальность: наследственность и среда: Пер. с англ. М.: Прогресс
Попова Л.В. (1996). Проблемы самореализации одаренных женщин //Вопросы психологии, № 2, с.31-42
Grady, K.E. (1981), Sex bias in research design //Psychology of Women Quarterly. Vol. 5. P. 628-636.
Halpern, D.F. (1992) Sex differences in cognitive abilities. Hillsdale, NJ: Erlbaum.
Maccoby, E.E. & Jacklin, C.N. (1974). The psychology of sex differences. Stanford, CA: Stanford University Press.
McHugh, M. C., Koeske, R.D. & Frieze, I.H. (1986). Issues to consider in conducting nonsexist psychological research. A guide for researchers //American Psychologist. Vol. 41. № 8. P. 879-890.
Reis, S.M. (1995) Talent ignored, talent diverted: the cultural context underlying giftedness in females //Gifted Child Quarterly. Vol. 39. № 3. P. 162-170.
Silverman, L.K. (1995) Why are there so few eminent women?// Roeper Review. Vol. 18. № 1. P. 5-13.
Sadker, M., & Sadker, D. (1982), Sex equity handbook for schools. N.Y.: Longman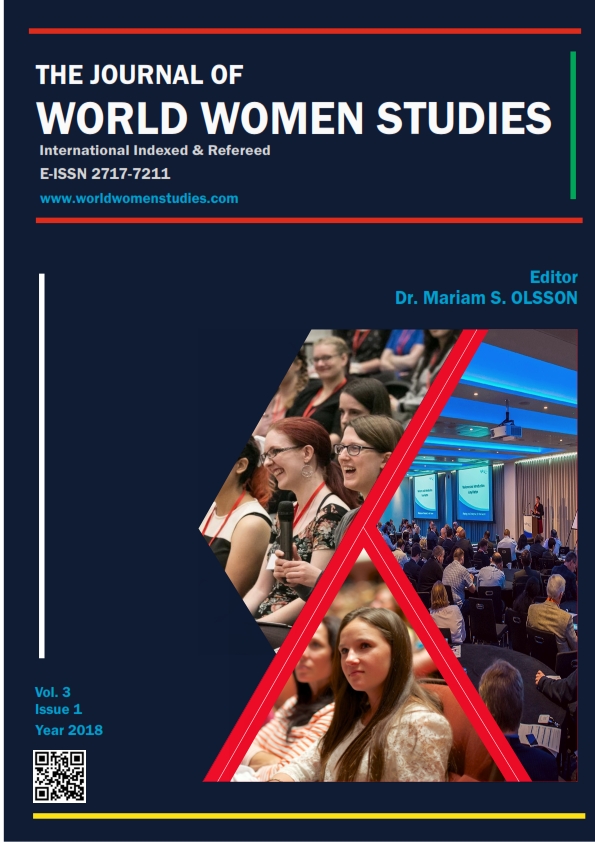 Downloads
How to Cite
Irene Zubkova. (2018). PSYCHOLOGICAL RESEARCH AND GENDER APPROACH. WORLD WOMEN STUDIES JOURNAL, 3(1), 1–13. https://doi.org/10.46291/wwsj.v3i1.7
License
Copyright (c) 2017 WORLD WOMEN STUDIES JOURNAL
This work is licensed under a Creative Commons Attribution-NonCommercial-NoDerivatives 4.0 International License.