SOCIOLOGICAL APPROACH TO THE STUDY OF GENDER AND ROLES
Abstract
Abstract
A gender-role approach to the analysis of cultural and social models of masculinity and femininity and differences between groups identified by gender was formed on the basis of structural functionalism, and psychoanalysis and cognitive psychology also contributed to it. Then he was critically rethought in a feminist vein. This approach dominated the study of gender relations in the 1940s and 70s. This article discusses the theoretical foundations of the role-based structural-functional approach, which was widely used in the 1940–50s, its development in the 1960–70s. and until today.
References
Литература
Клёцина И. Психология гендерных отношений. Теория и практика. СПб., Алетейя, 2004. Gould M., Kern-Daniels R. Toward a Sociological Theory of Gender and Sex // The American Sociologist. 1977. Vol. 12. N 4. P. 182–189.
Komarovsky M. Cultural contradictions and sex roles // American Journal of Sociology. 1946. Vol. 52. N 3. P. 184–189.
Komarovsky M. Cultural Contradictions and Sex Roles: The Masculine Case // American Journal of Sociology. 1973. Vol. 78. N 4. P. 873–884.
Lipman-Blumen J., Tickamyer A. Sex role in transition: A Ten-Year Perspective // Annual Review of Sociology. 1975. Vol. 1. P. 297–337.
Lopata H., Thorne B. On the Term "Sex Roles" // Signs. 1978. Vol. 3. N 3. P. 718–721.
Parsons T. Age and Sex in the Social Structure of the United States // American Sociological Review. 1942. N 5 (Oct.). Vol. 7. P. 604–616.
Parsons T. The American Family: Its Relation to Personality and to the Social Structure // Parsons T., Bales R. Family, Socialization and Interaction Process. Glencoe, IL: Free Press, 1955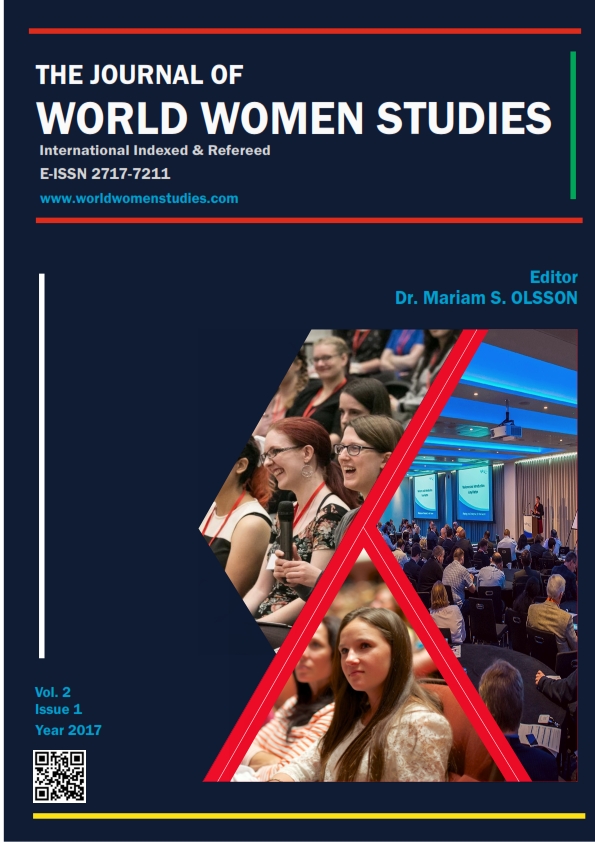 Downloads
How to Cite
В. А. Соломина. (2017). SOCIOLOGICAL APPROACH TO THE STUDY OF GENDER AND ROLES. WORLD WOMEN STUDIES JOURNAL, 2(1), 14–23. https://doi.org/10.46291/wwsj.v2i1.5
License
Copyright (c) 2017 WORLD WOMEN STUDIES JOURNAL
This work is licensed under a Creative Commons Attribution-NonCommercial-NoDerivatives 4.0 International License.